As the largest exhibition in Viet Nam on Construction – Real Estate industry through 14 years, Vietbuild gathers many brands, services, new products and modern technology with national and international stature. This year, AMY is pleased to accompany, becoming the main sponsor at Vietbuild 2018 International Exhibition.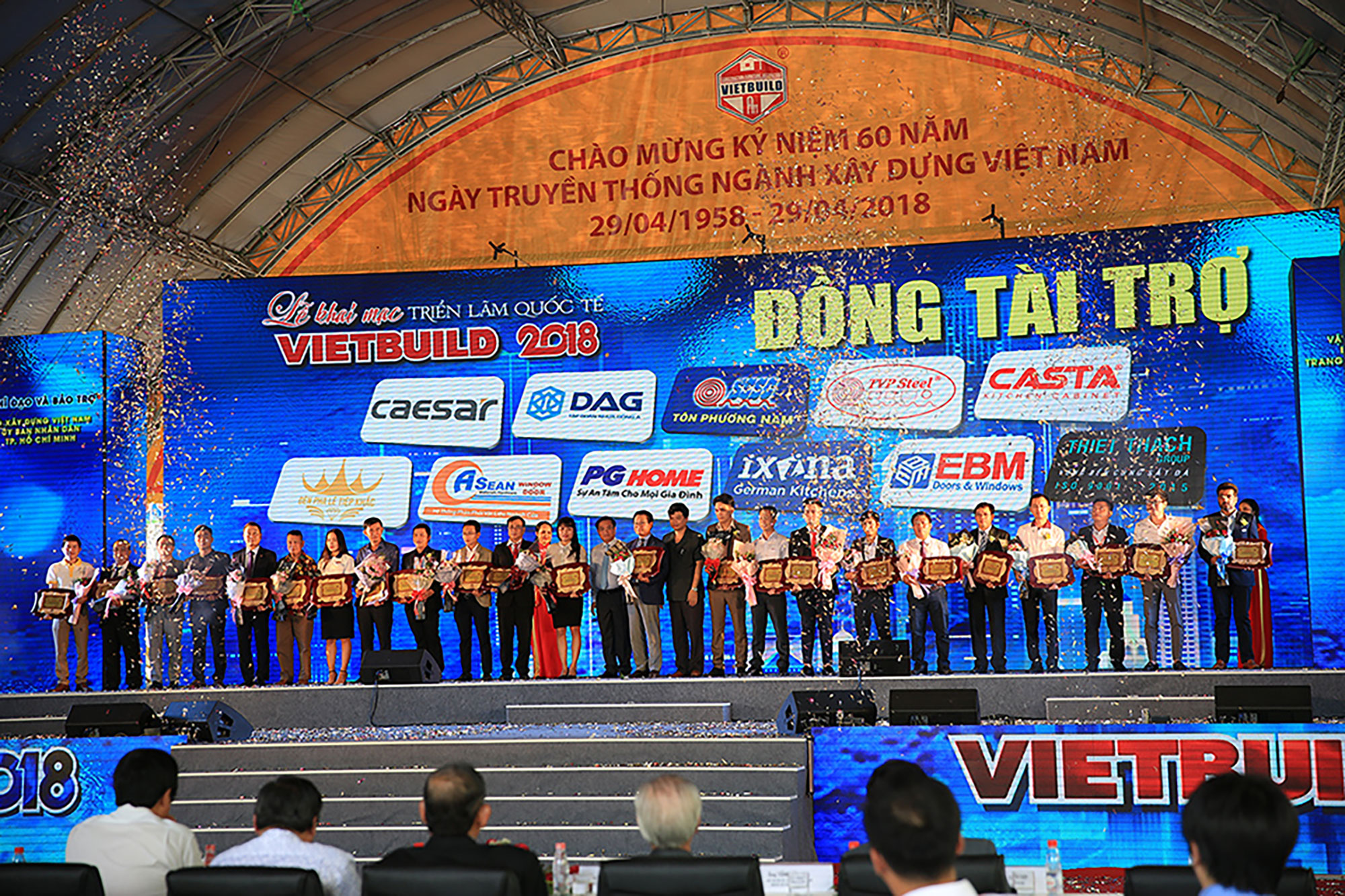 The 1st Vietbuild Ho Chi Minh international exhibition 2018 is taken place from 21 – 25/6/2018 at Sai Gon fair and exhibition center, 7 district, Ho Chi Minh city with the attendance of nearly 800 units, enterprises that come from 27 countries. Not only a traditional festival, Vietbuild international exhibition is also the meeting point for domestic
and international enterprises. In which visitors, partners, construction contractors, engineers, architects meet. All will find for themselves new solutions in the works construction and design.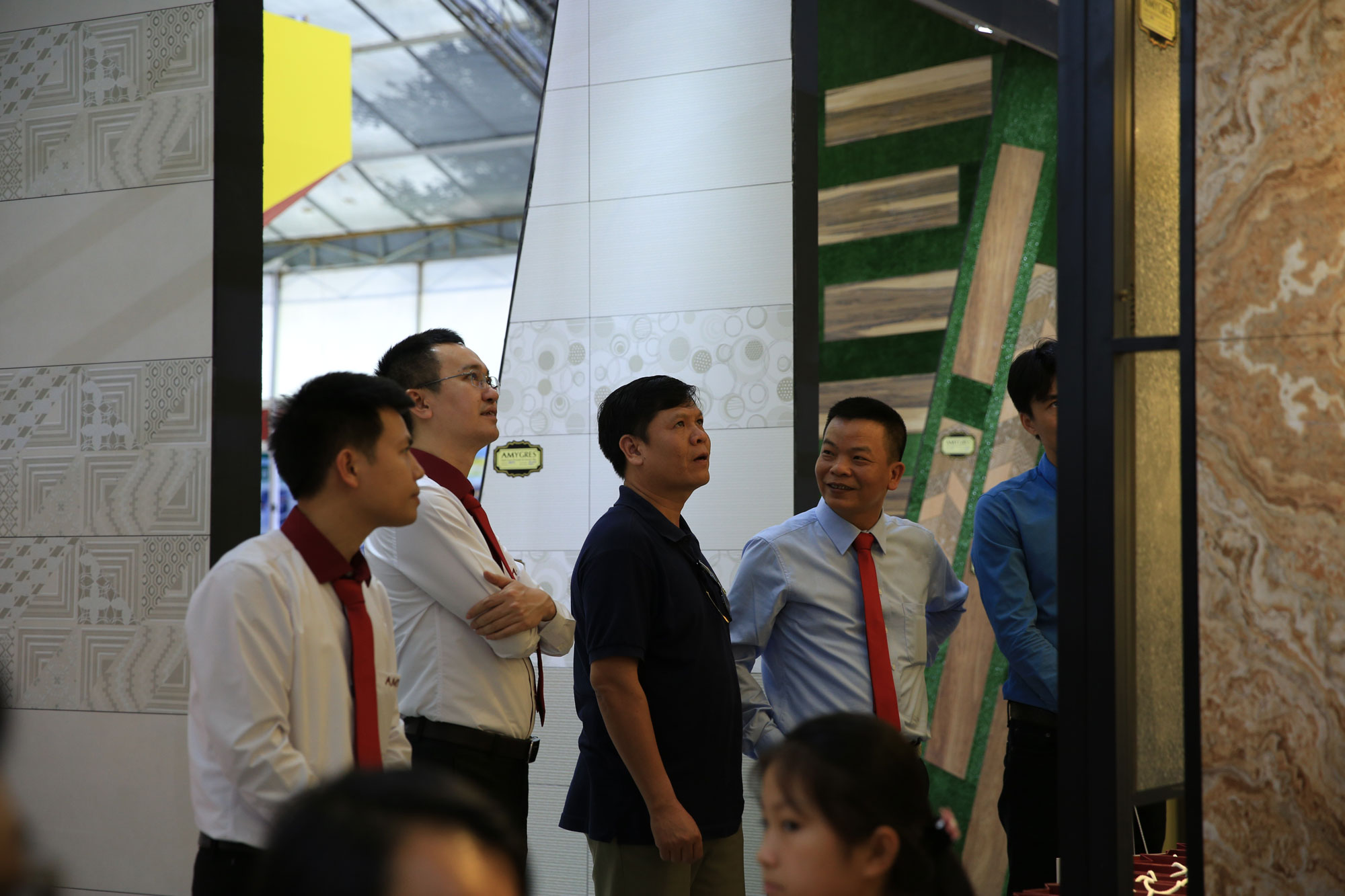 The first time attending to Vietbuild, Amy brought new collections with outstanding quality, variety in motifs and size, specifically the product line of 60 X 120cm and the granite bone tile of 30X60cm with the sanatary equipments made from famous branches on the world uniquely distributed in Viet Nam by AMY
AMY booth with the title " The difference leads to success" is designed in accomplished apartment model with modern space, delicate color, attracts viewers by clever combination off= tiles, interior decoration and imported sanatary equipments.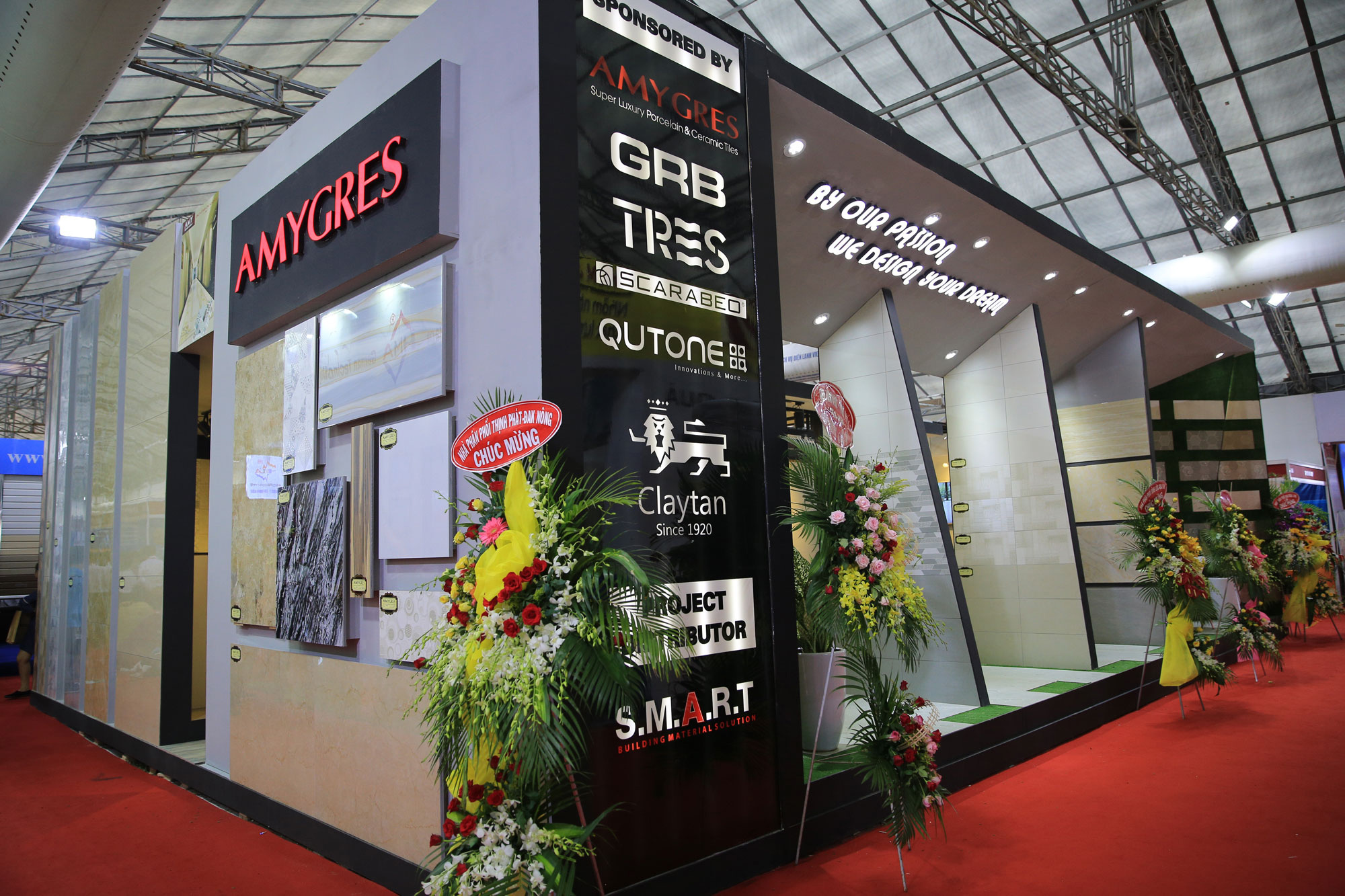 In this exhibition, visitors checked firsthand AMY's tile product quality when it were done some tests about water proof level, hardness and gloss level that affirmed the quality and on top level of AMY' products.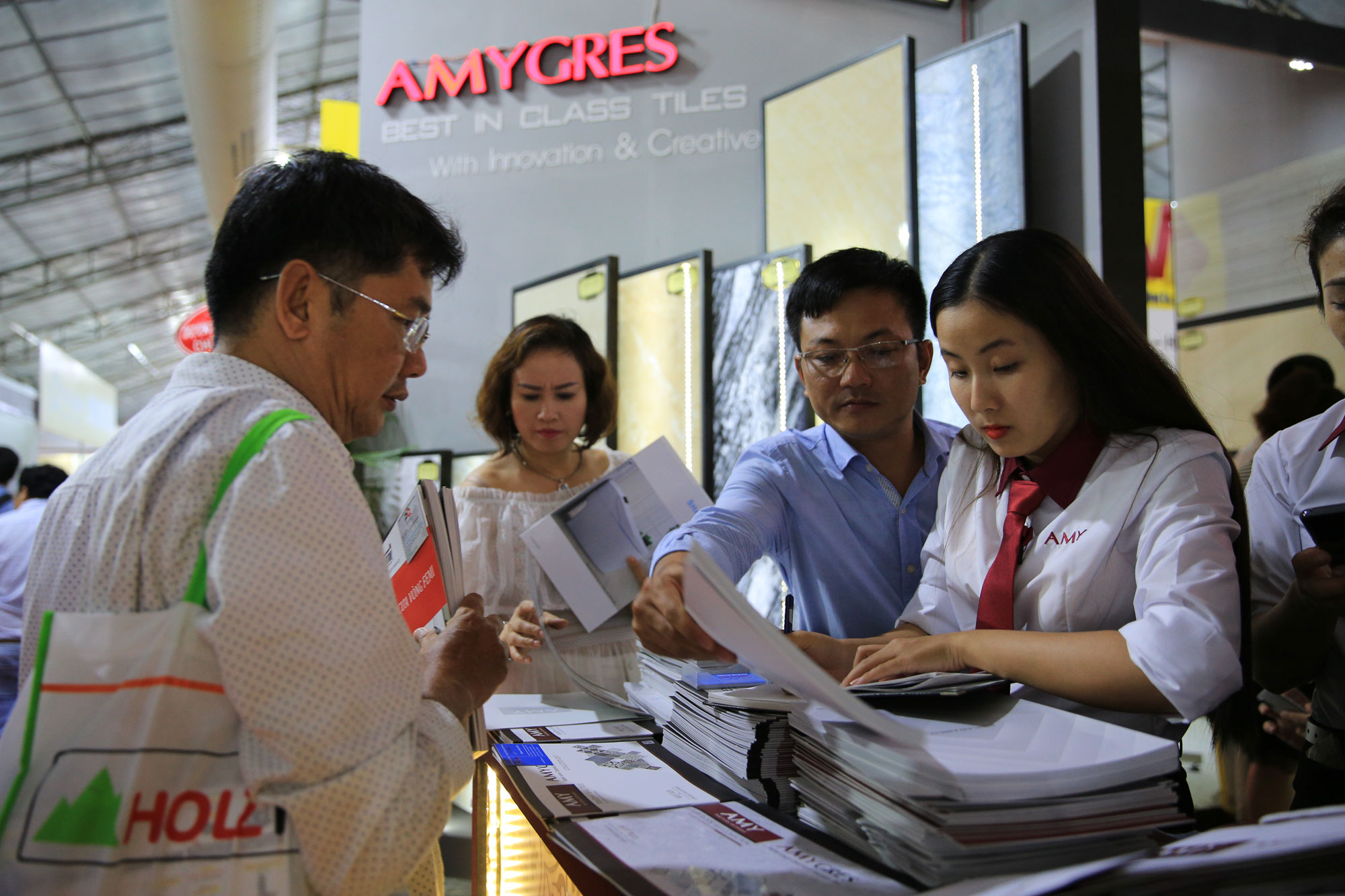 In spite of the first time attendance in Vietbuild, AMY booth was received enthusiastic attention from friends, partners and potential customers who visited and learned about the company's products and services. Specially, AMY was extremely honored and proud of getting " the impressive design - scale booth" award at this exhibition.
Attending Vietbuild 2018, AMY always hopes to bring to customers the experience of tiles with technology modern, impressive design becomes the brand that high-end buildings choose.