In front of the most famous mabor's elegant beauty in Spane. Amy designers " blew soul into tile" that brings a new
breath in Calcatta Classic products. Calacatta Classic recreate delicate designs, not only the natural stone but also the
priceless beauty of nature.
Calacatta Stone – a type of the most popularly natural marble in Spain named as the queen of natural stone. Its beauty
is the most convincing explaination for this " not random" name. This stone owns white foudation like the majority of
other marbles, specially, the veins are as trong as the million-year-old flow of magma running through the stone.
This combining deletes the hard cold, simply but only the sense of harmony, sophistication, no words to describe.
Retaining the natural white color of the stone's same name, Amy's Calacatta Classic tile products become more elegant
when unique variation at specially neutral grey veins. This beauty has created a speccial attraction for interior designers
and architects thanks to a gentle yet extremely delicate color.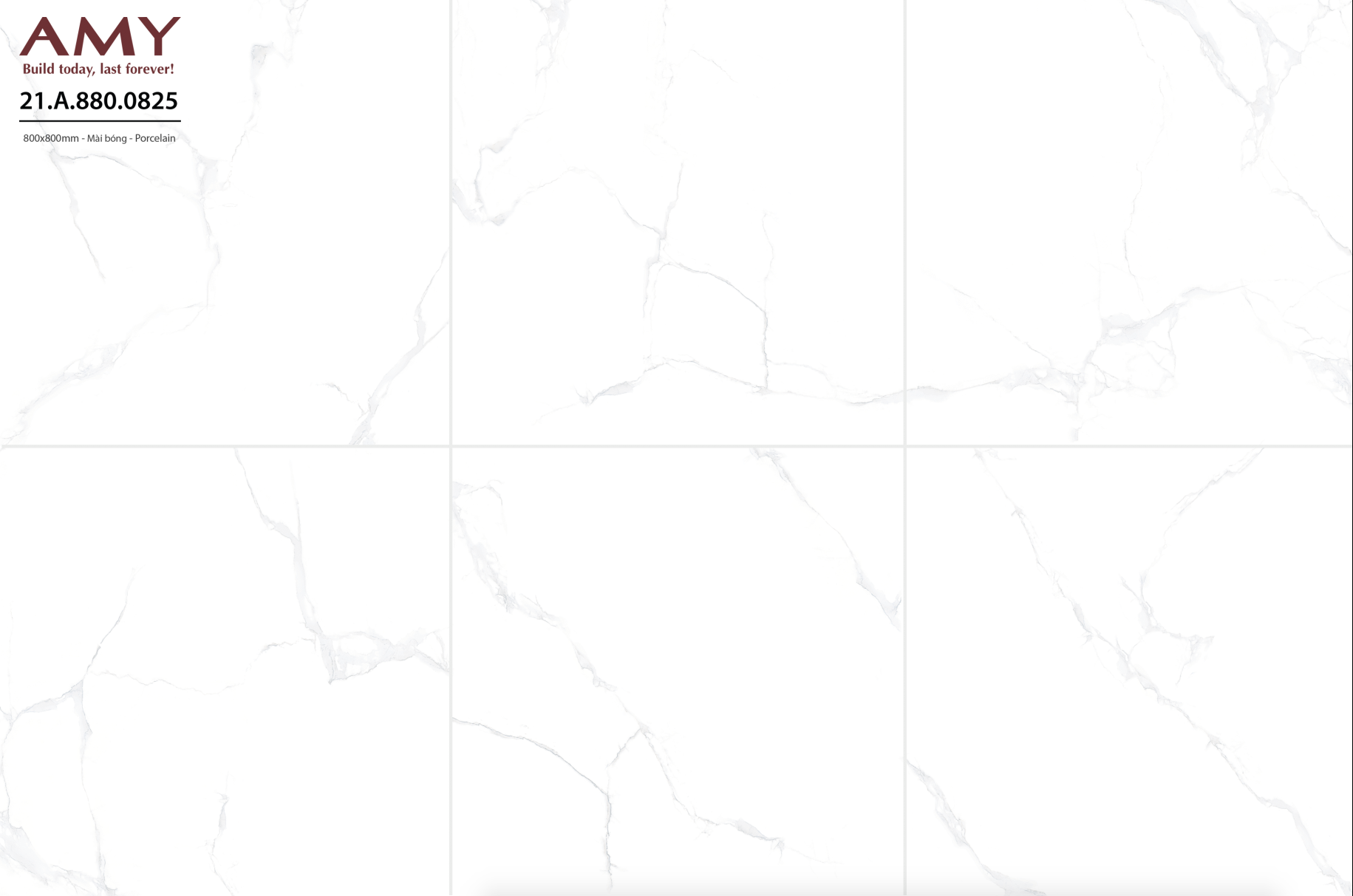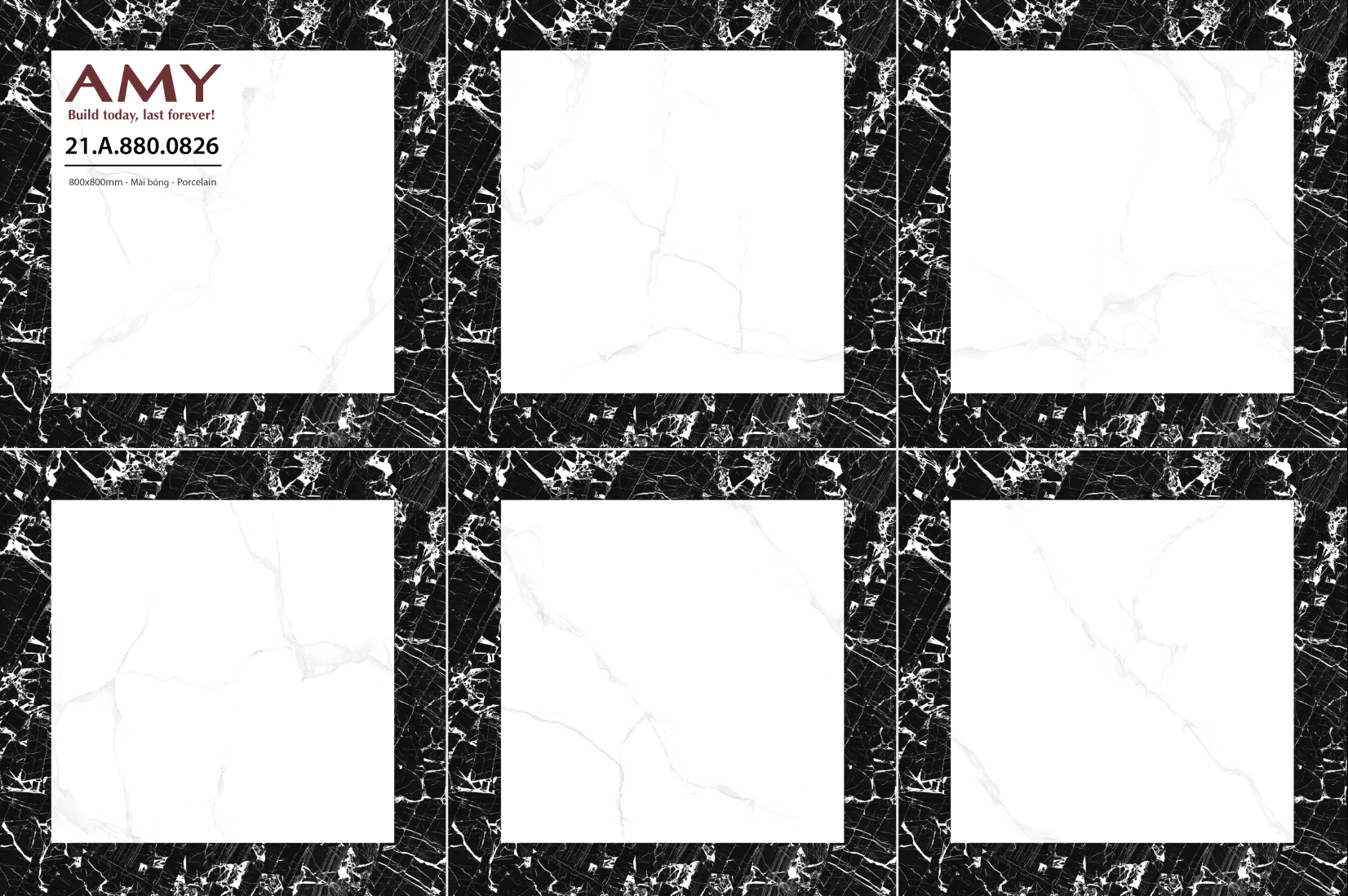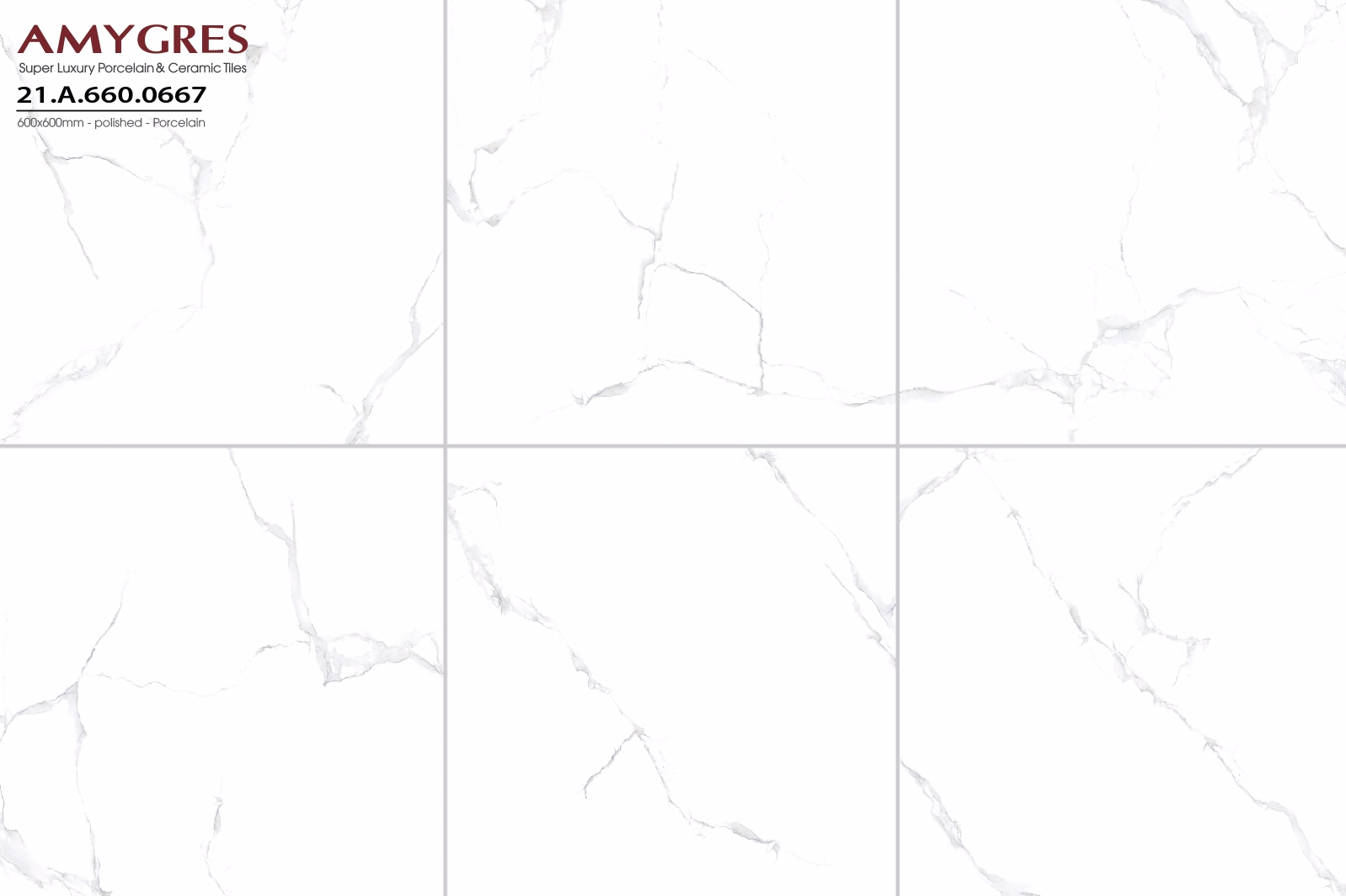 Not only that, Amy has aslo developes this product with some sizes of 60 x 60cm and 80 x 80 cm. In particular, the 80 x 80 Calacatta Classic has an edge which is impressed by the eye – catching black Marble block and white vein. Products create out – standing accents
when applied and suitalble for spaces with unique and impressive style.
The beauty of Italy's the most famous marble is conveyed and renewed by Calacatta Classic product, that brings an appealing design and a new alluring vitality. By modern printing technology helps product show the most natural stone color and stone vein. Flat enamel surface,
polished completely brings luxurious beauty to the applied space.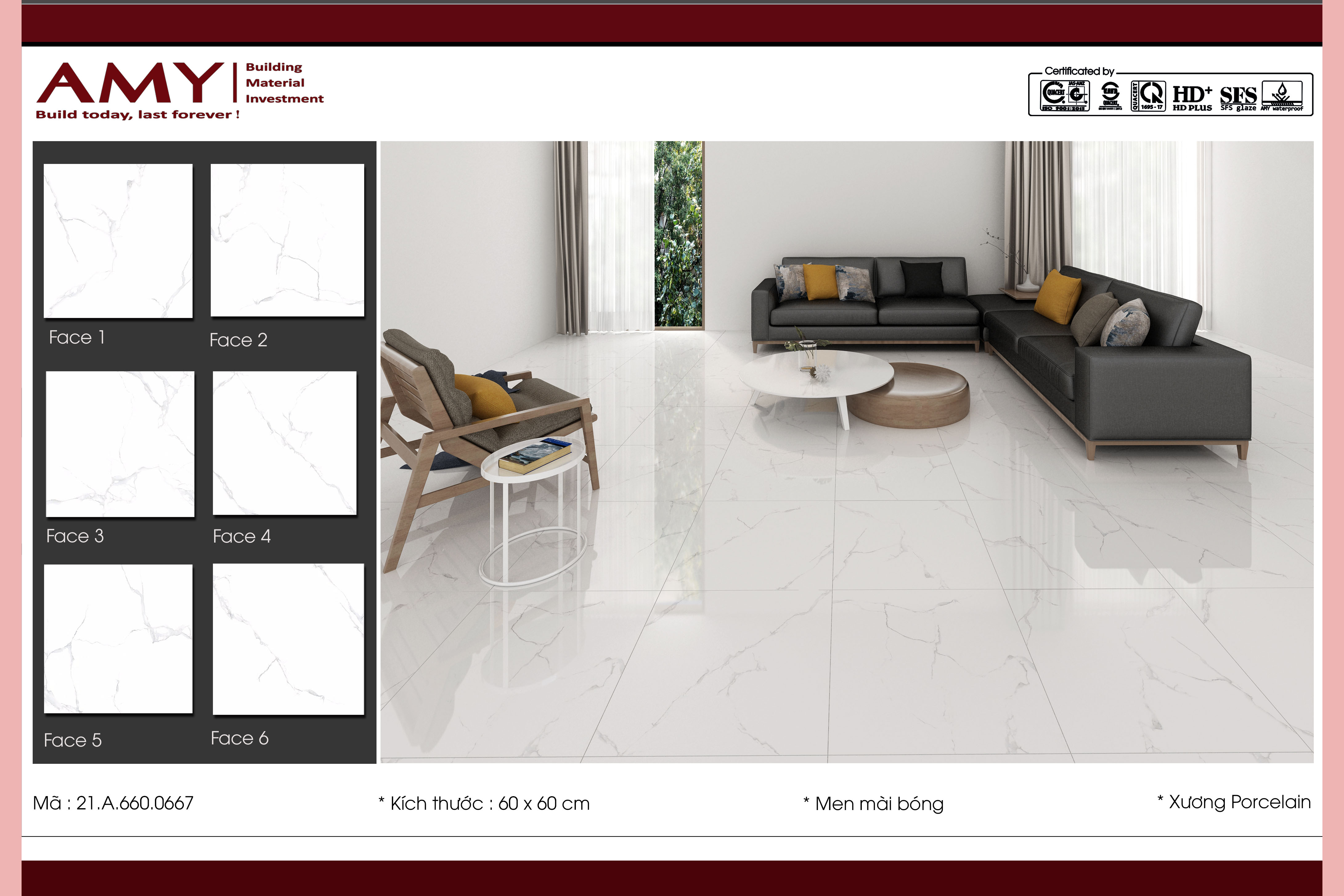 In addition to the extremely elegant and attractive overall, Calacatta Clasic has owned out-standing features: high flatness, effective water absorption, good anti-fouling and color fastness.
The flexibility of Calacatta Classic is clearly showed when used for wall and floor covering, the synchronization of product gives us a sense of solemity and space seems much wider when you stand at here.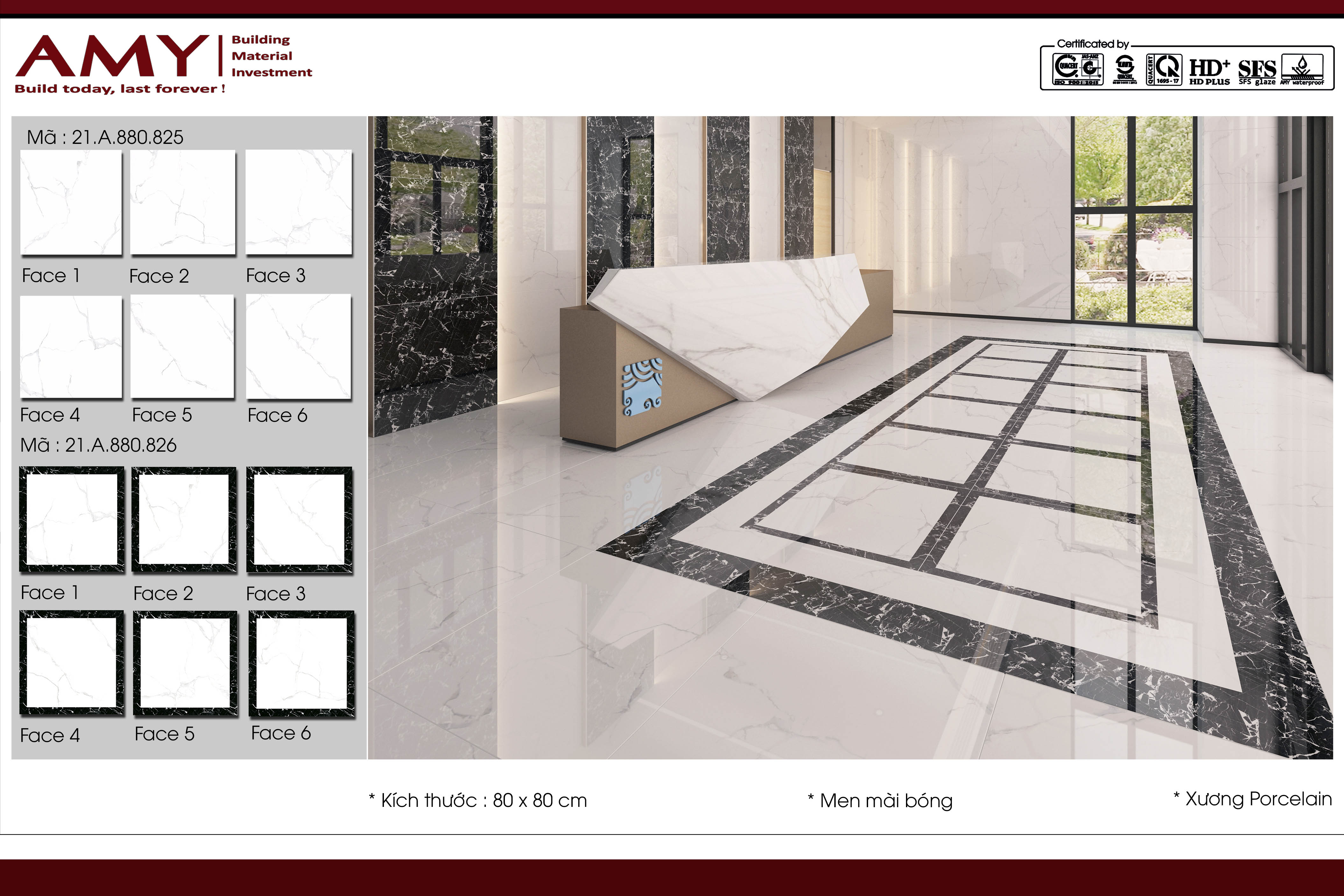 Calacatta Classic will brings perfect space in every simple, elegant space. These locations such as living room, kitchen table or bathroom wall tiling are the ideal space to applied products. On the other hand, Calacatta is encouraged to use in easy to see such as columns, floors, lobbies and the others.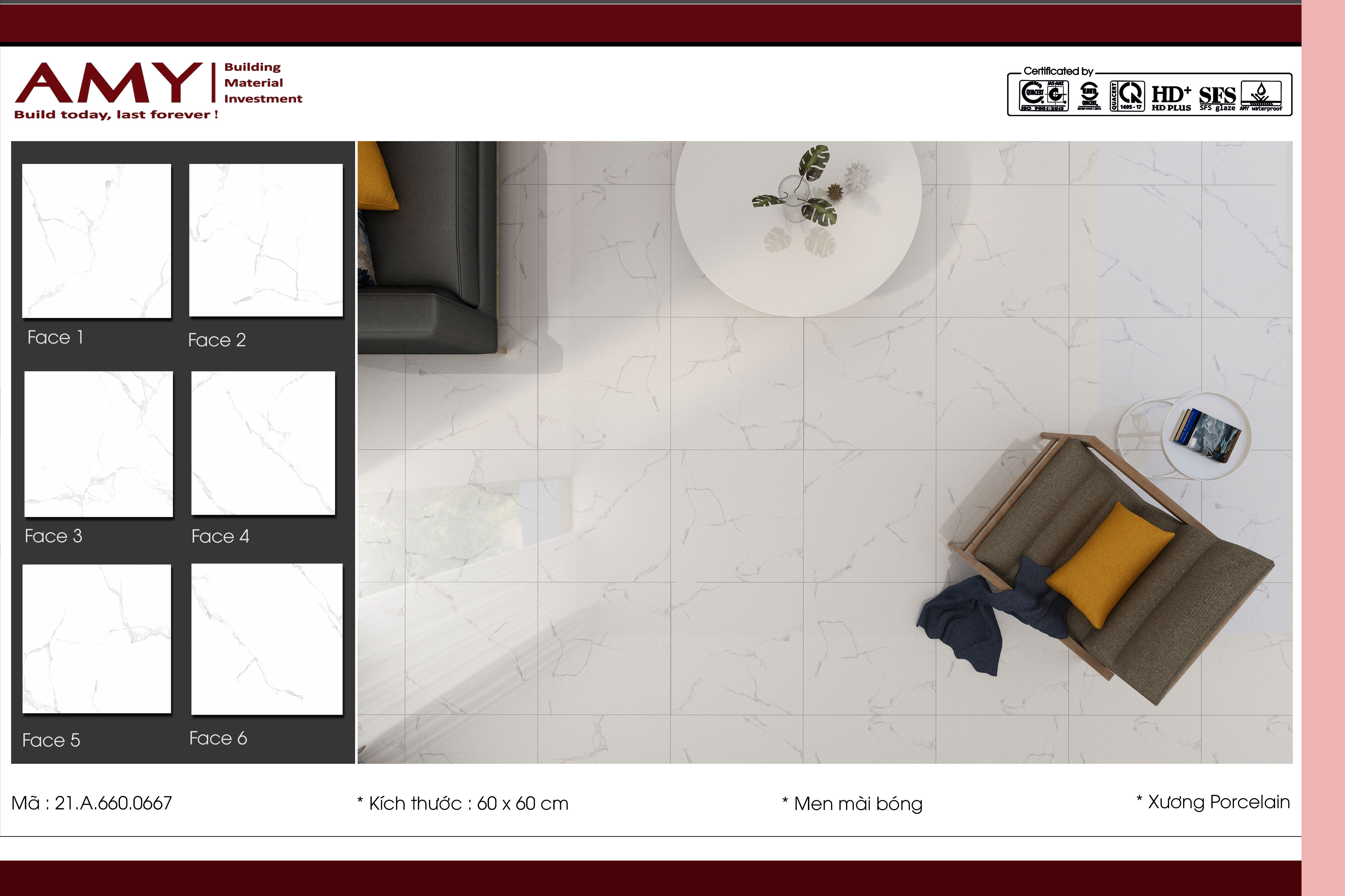 The living room space is spacious and elegant when applying Calacatta Classic products.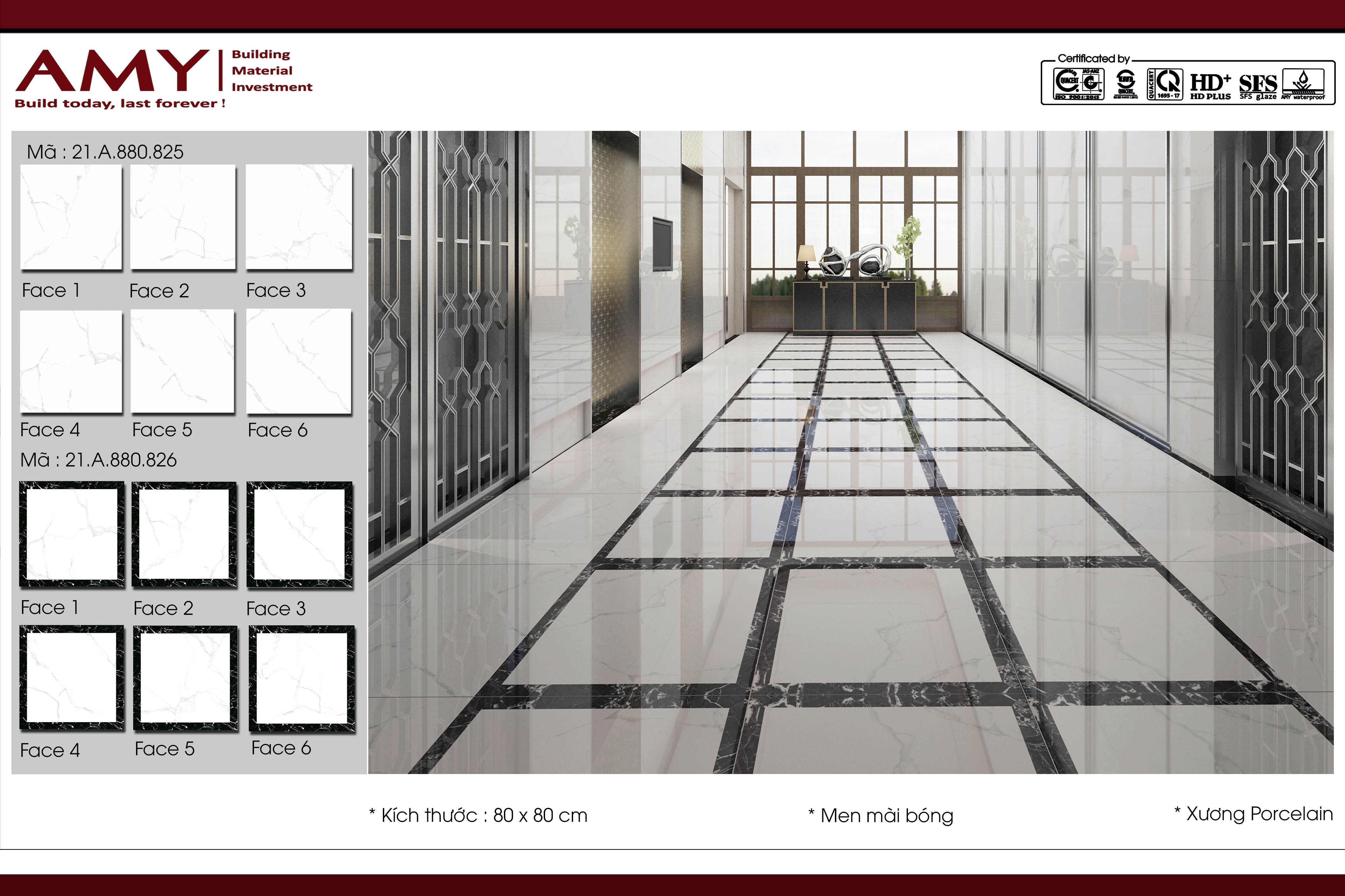 Luxurious, impressive corridor with Calacatta Classic.
If you are interested in Calacatta Classic Collection, please contact at hotline 19009212 for specific advice!