Seminar on business solution for trading tiles and sanitary equipments which creates and develops tile business model as well as offers some solutions to enhance sales effectively.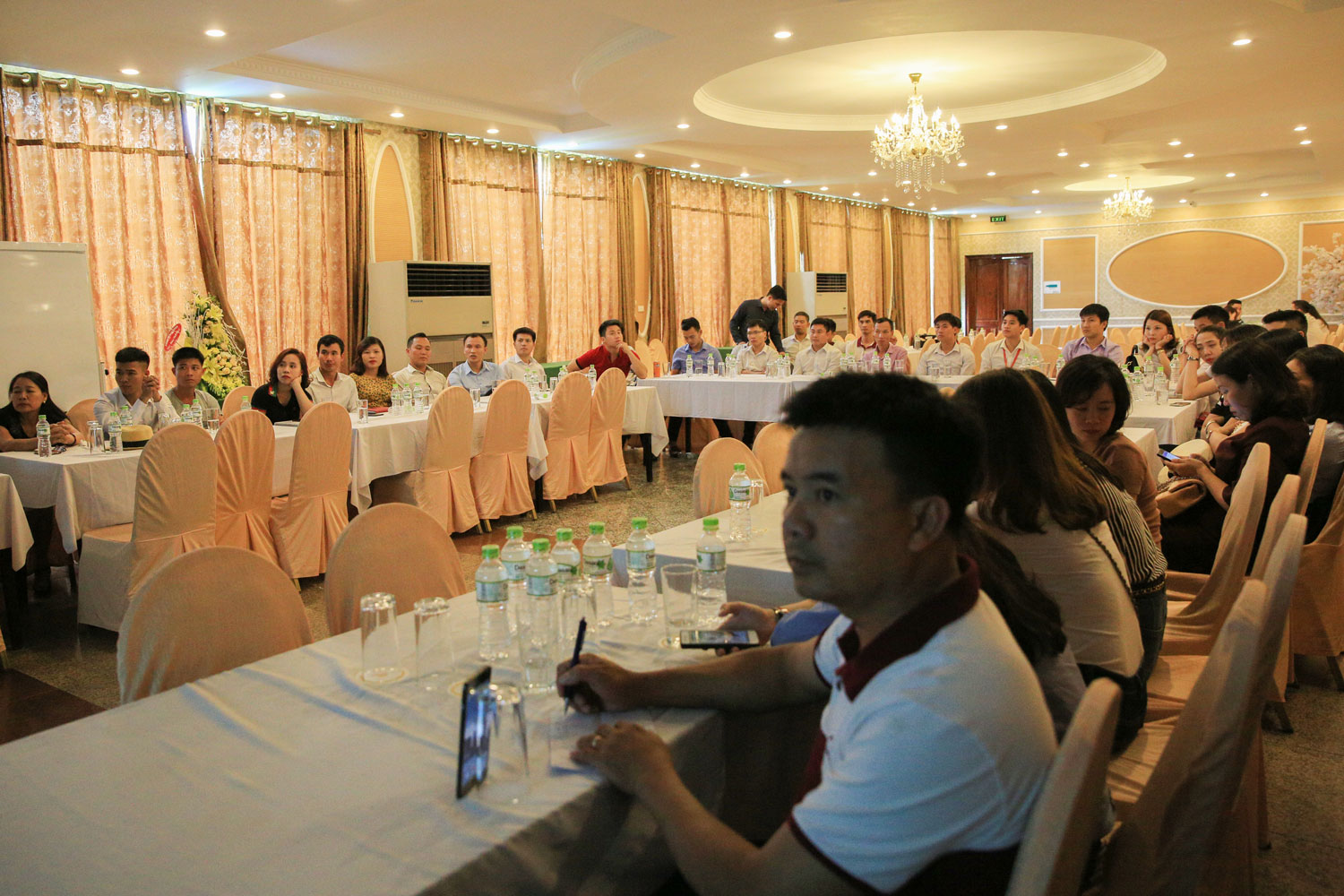 Recently, in Red river – Capital Hotel, Vinh Yen city; AMY Industrial JSC organizes Seminar on business solution for distributional system in Ha Tinh with board of managers, sales professional consultants, Ha Tinh distributor and 35 agencies in this area.
In here, company's managers analyzed developing trend of tile industry, consumed behavior and sales problems in recent stage. Thence, giving some solutions to overcome and effective business strategies.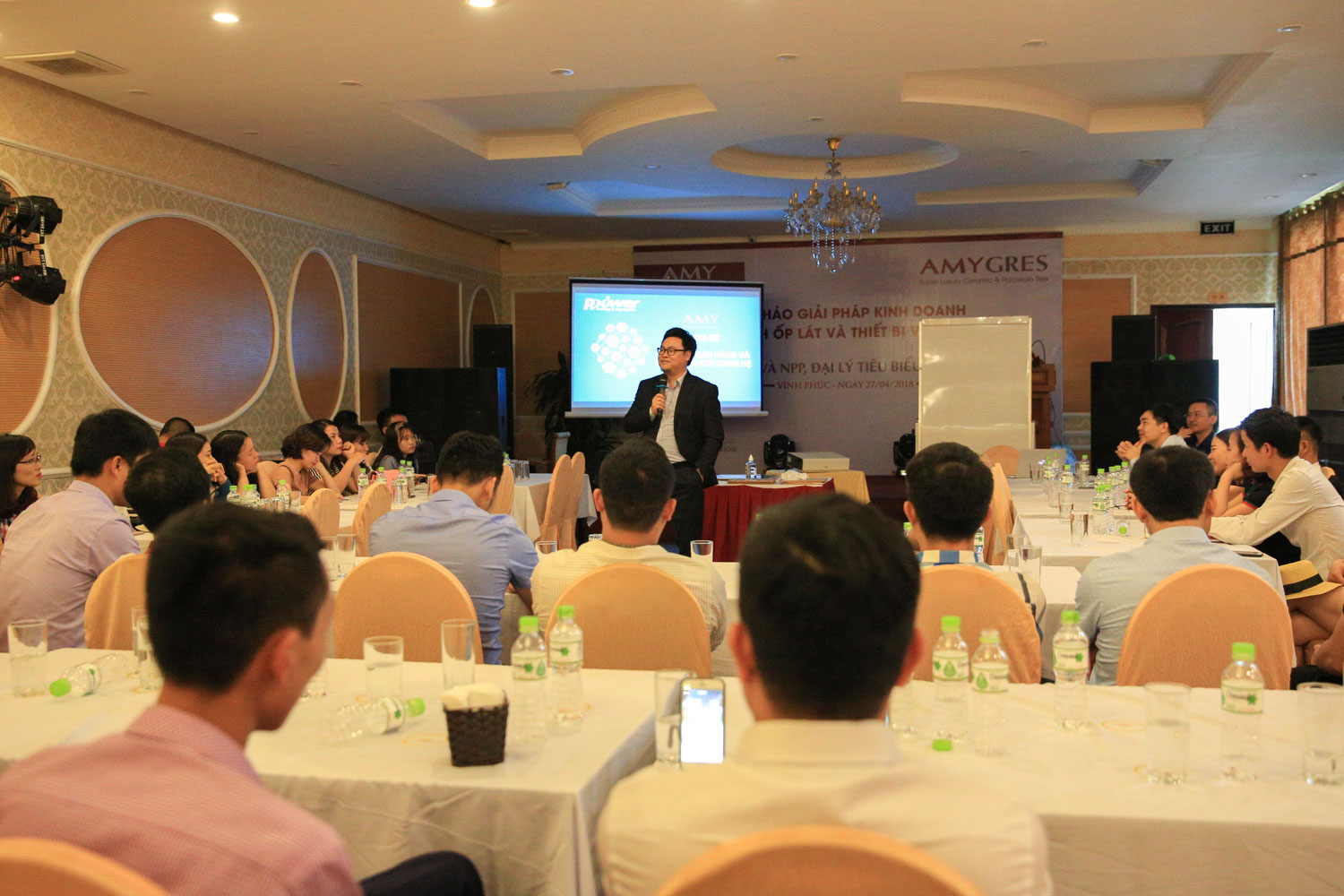 Moreover, the delegates checked firsthand AMY's tile product quality when it were done some tests about water proof level, hardness and gloss level, specifically, the anti slip R12 tile has outstanding advantages of both hardness level and abrasion resistance test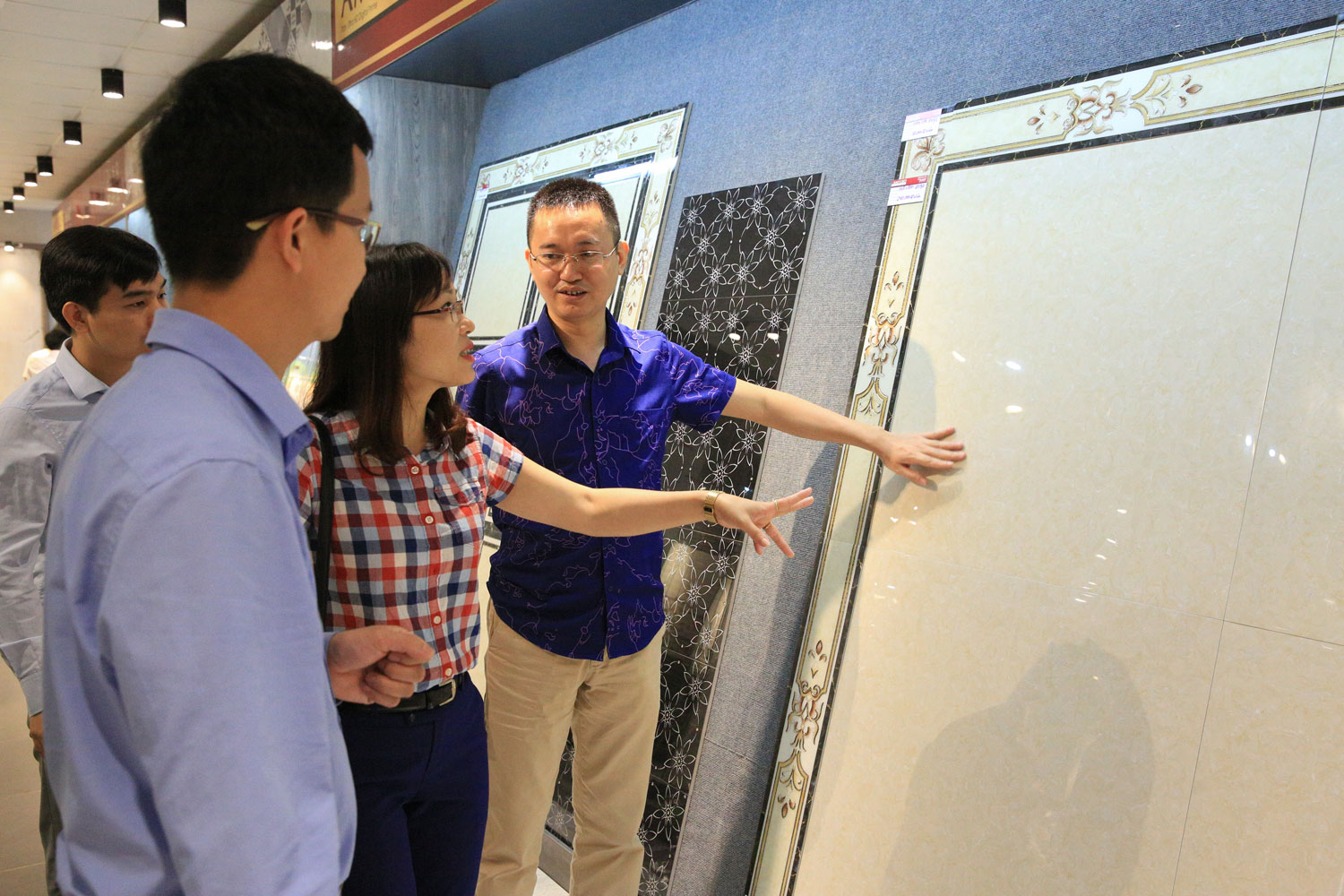 They were introduced about visual 3D simulation software which for seller to use and increase business performance.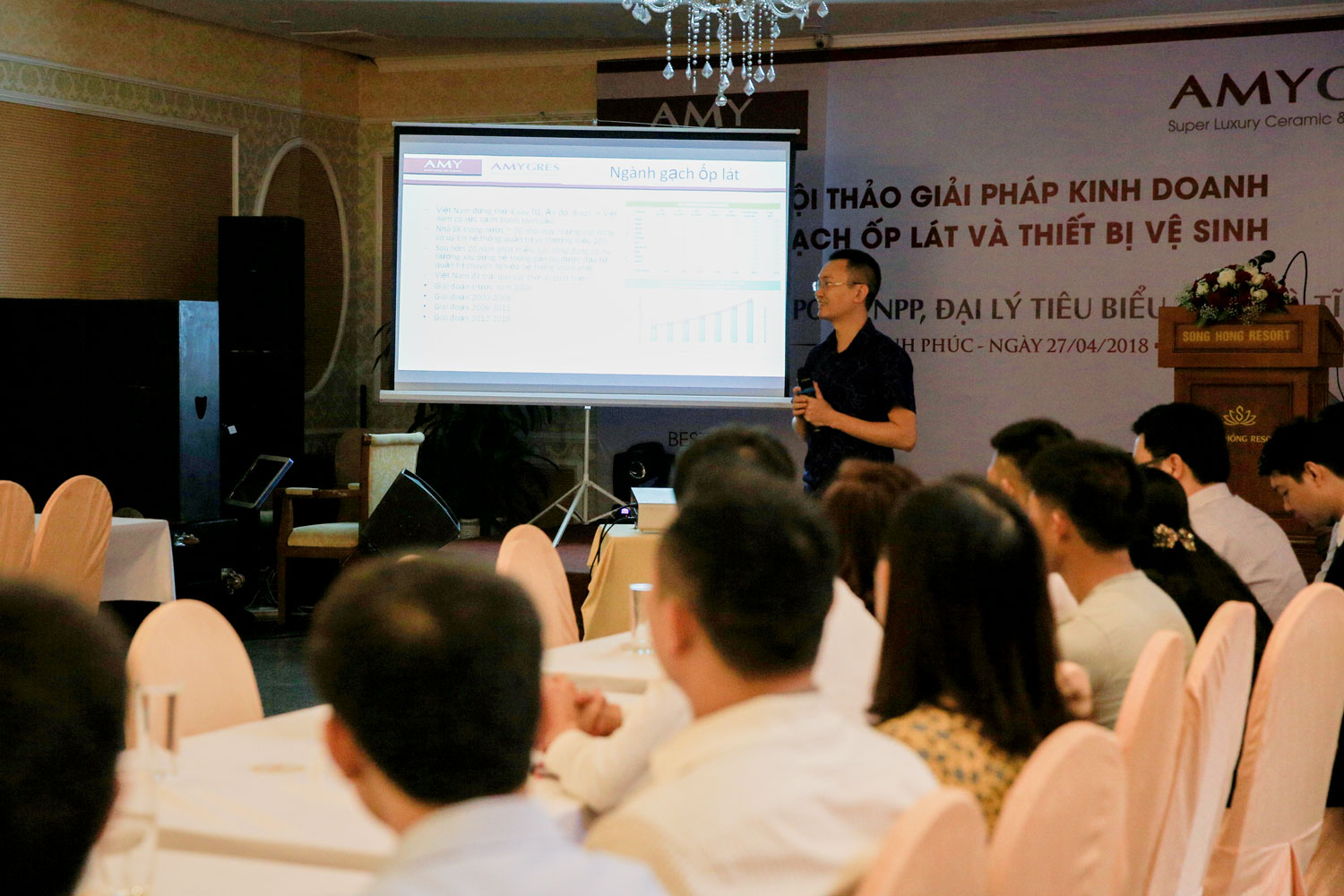 From specific cases, Mr. Tran Tien Thinh – Sales professional consultant analyzed many open minded questions and give specific solutions, since, creating momentum to help the distributors achieve the highest business efficiency.