The passionate daisy has called the fall. These represents for September, shows the perfection that inspires for Amy 's designers to show in Daisy collection.
In Western countries, the chrysanthemum has been called "Daisy" – acronym of phrase " Day's Eye", known as " day's eye" – the symbol of beauty, wish and happiness.
In Viet Nam, since, Daisy has been one of precious flowers mentioned in " quartet" : cedrus tree, daisy, bamboo, ochna tree.
The ancient people love this flower because it is showed characteristic flower: leaves don't fall off their branches, flower don't leave their body, despite being wither, still cling to braches as a gentleman has full temperament who follows true ideals forever himself.
Daisy represents for September – but 9 shows the perfection, eternity, so they have the beauty of perfection, longevity. Chrysanthemum has a strong vitality, an ethereal physique, cavalier and calm.
Don't know how chrysanthemum owe debt to the autumn, but they persevered and waited for Autumn to come, then the flowers will bloom.
In four seasons, perhaps, only autumn is medium: cool with In four seasons, perhaps, only Autumn is mid-air: cool with slight wind, a cloud of silver on the horizon. This is appropriate for the cherished character: the benevolent and patience virtue of gentleman. It is this
match that creates the strange affair of daisy with autumn.
Daisy brings fresh and brilliant colors to adorn the autumn. As if to breathe the revitalizing breath, the sprouts of the weather, sowing joy for life and people in every adversity, warming people's hearts
Bringing images of chrysanthemum to Daisy collection, AMY convey to your customers the meaningful wishes of faithful love with fulless of life.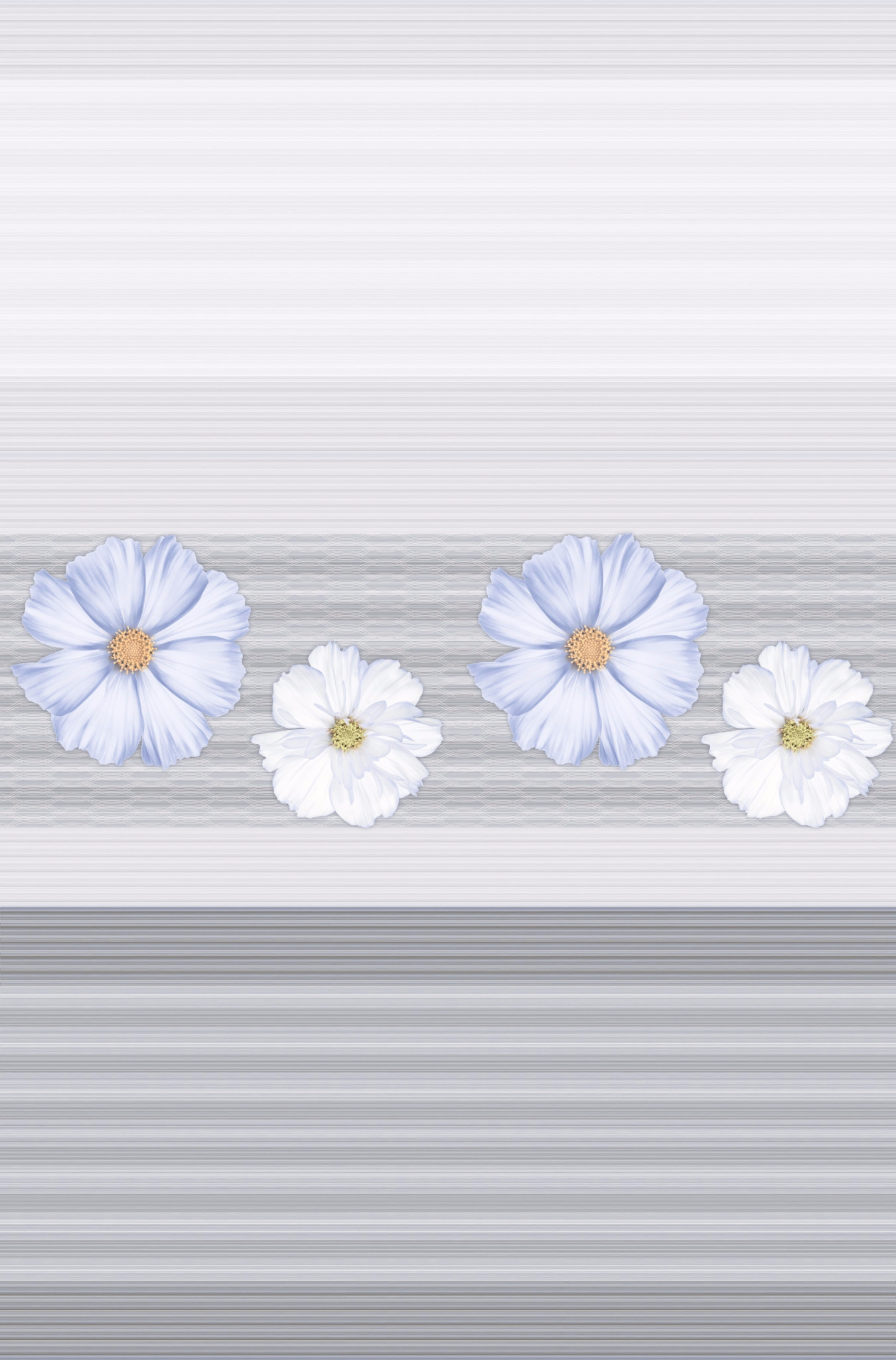 Two edges of floating thin lines with delicatelt horizontal patterns create accents and raise the depth for applied product space.
Pictures of Chrysanthemum flowers are exquisite and vivid in color, giving your home a relaxing space that is hard to match.
We invite you to take a look at some images of the Daisy Collection applied space as below: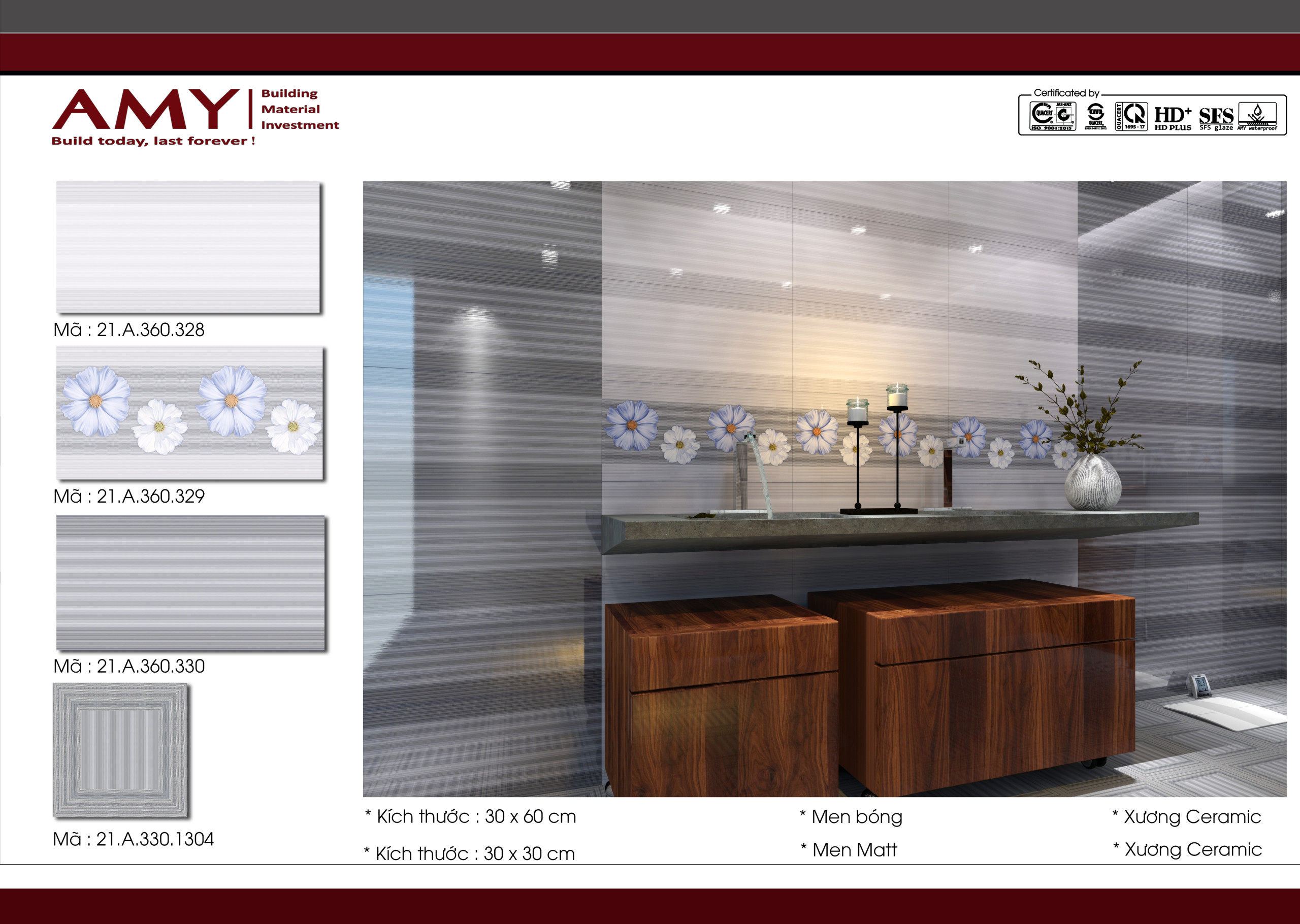 Chrysanthemum pattern creates accent for overall room.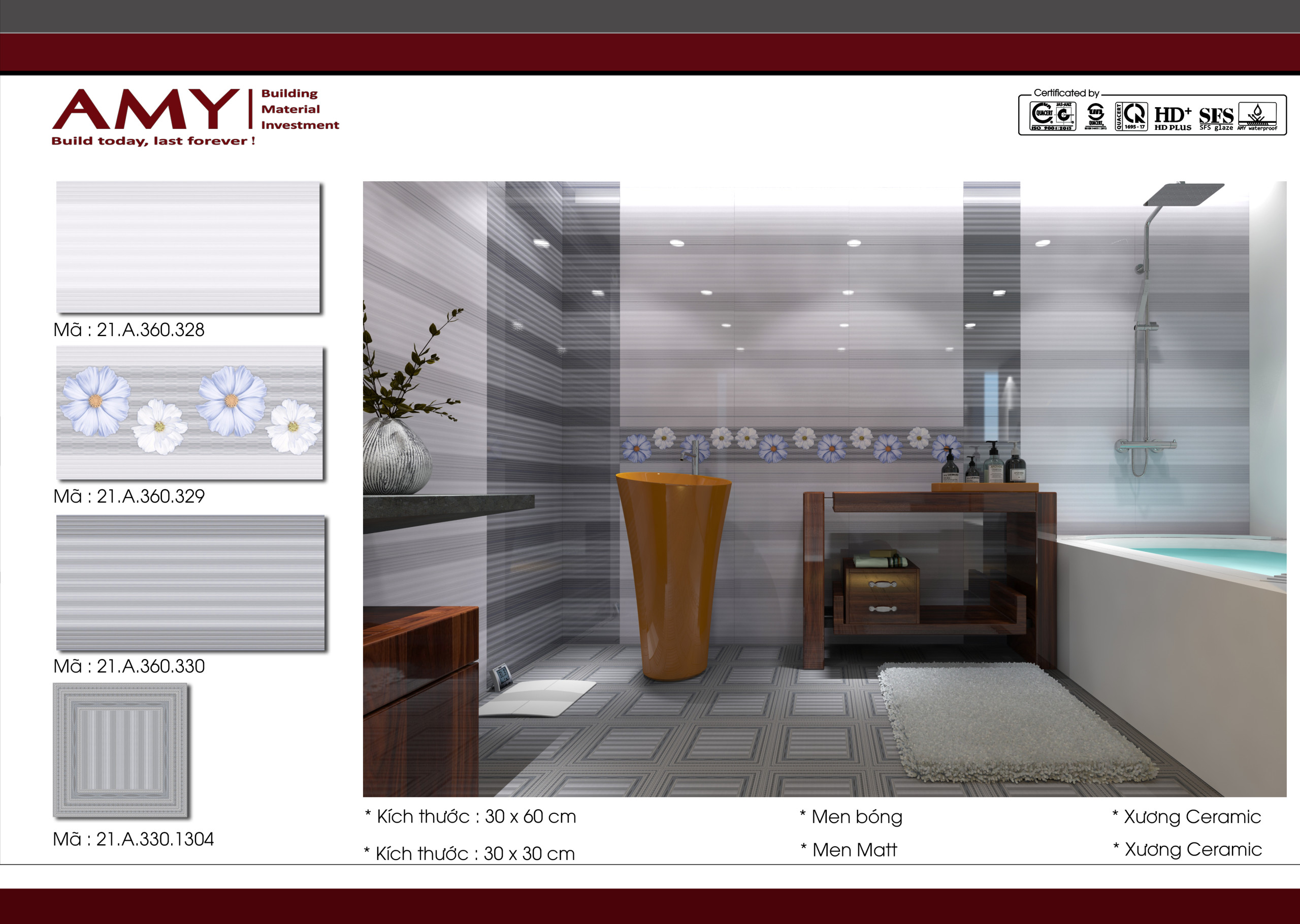 Elegant and modern space when using Daisy Collection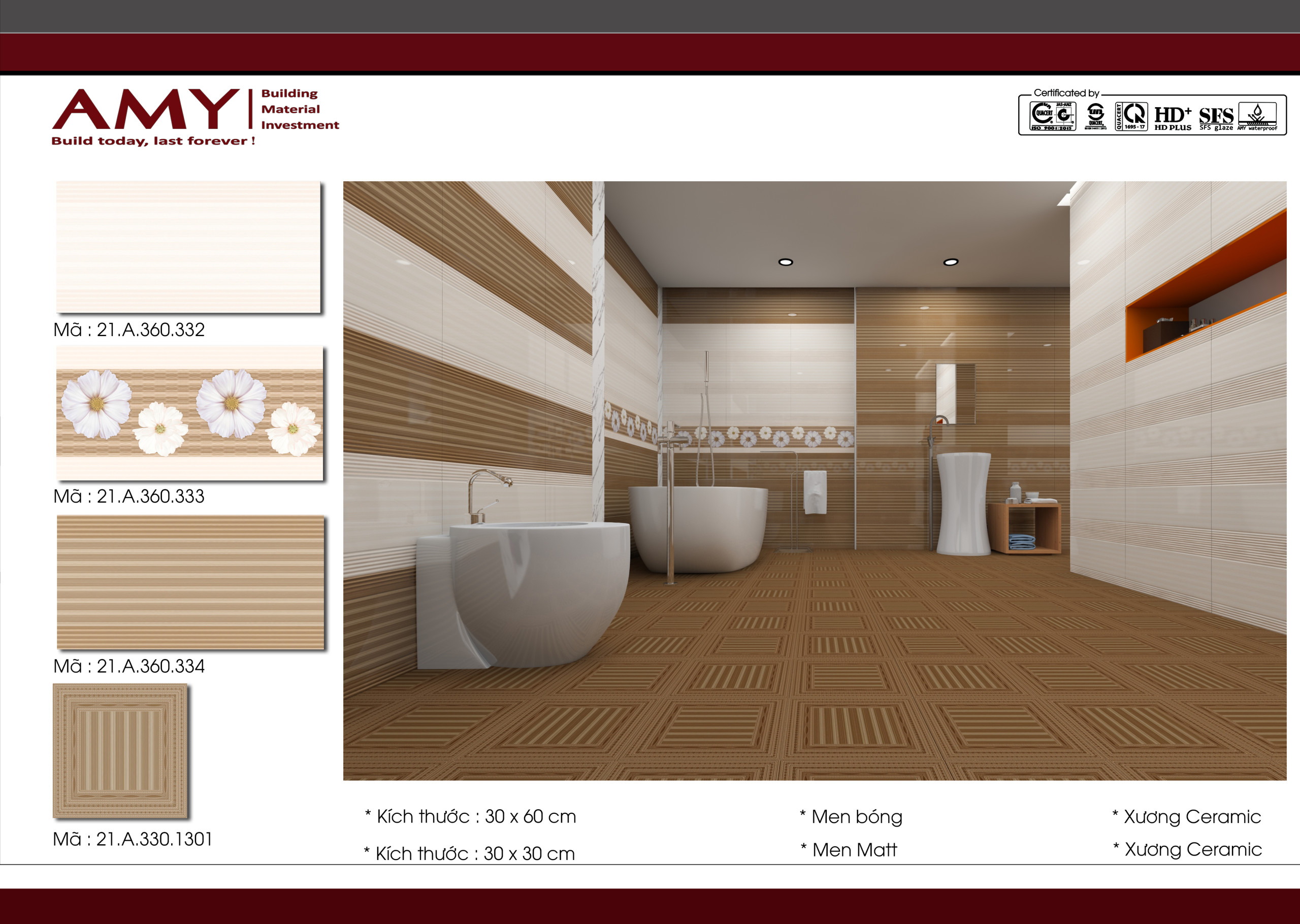 Daisy Collection brings surprisedly creative choices for your room.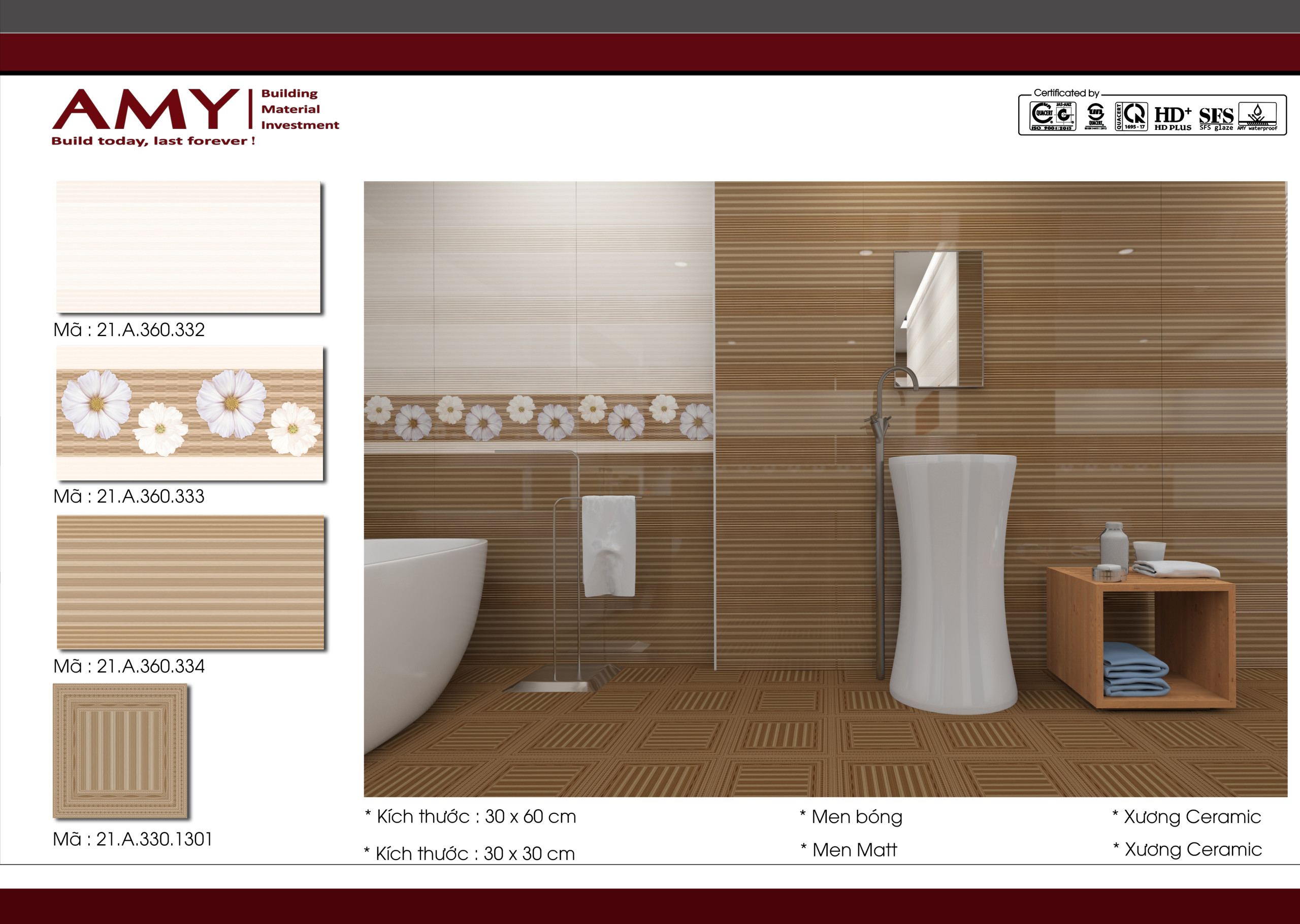 Elegant and warm bathroom with Daisy collection.
For more information about product, please contact at hotline 19009212 for the fastest purchasing support.